Industry analysts and security practitioners unanimously concur that application security is a big deal. The application security market is predicted to exceed $7 billion USD by 2023 according to recent research by Forrester. While Gartner says that banking sector leads in global cybersecurity spending. 
ImmuniWeb's new research guides you through application security, privacy and compliance of the world largest financial institutions from S&P Global list for 2019. 
Key Findings 
Compliance: 
85 e-banking web application failed GDPR compliance test 
49 e-banking web applications failed PCI DSS compliance test 
25 e-banking web applications are not protected by a Web Application Firewall 
Security Vulnerabilities: 
7 e-banking web applications contain known and exploitable vulnerabilities 
The oldest unpatched vulnerability is known and publicly disclosed since 2011 
92% of mobile banking applications contain at least 1 medium-risk security vulnerability 
100% of the banks have security vulnerabilities or issues related to forgotten subdomains
Website Security 
Only 3 main websites out of 100 had the highest grades "A+" both for SSL encryption and website security: 
Below are website security grades for the main websites and e-banking: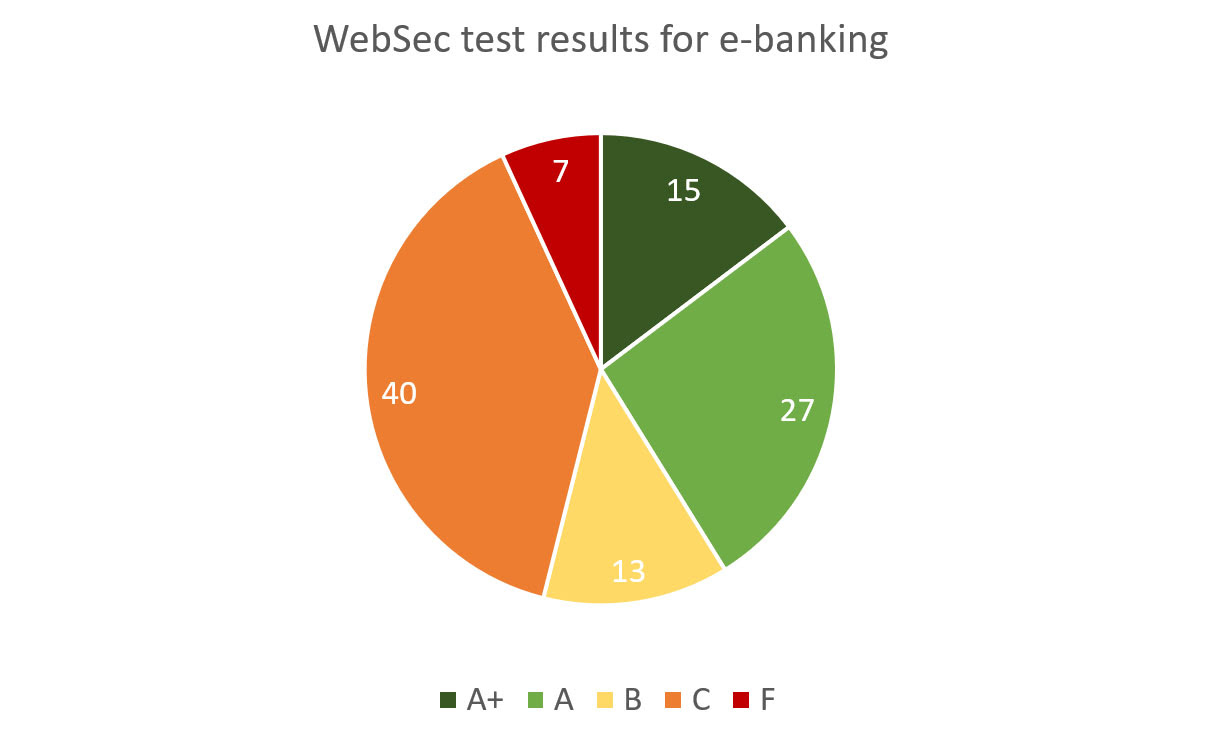 While PCI DSS compliance results were: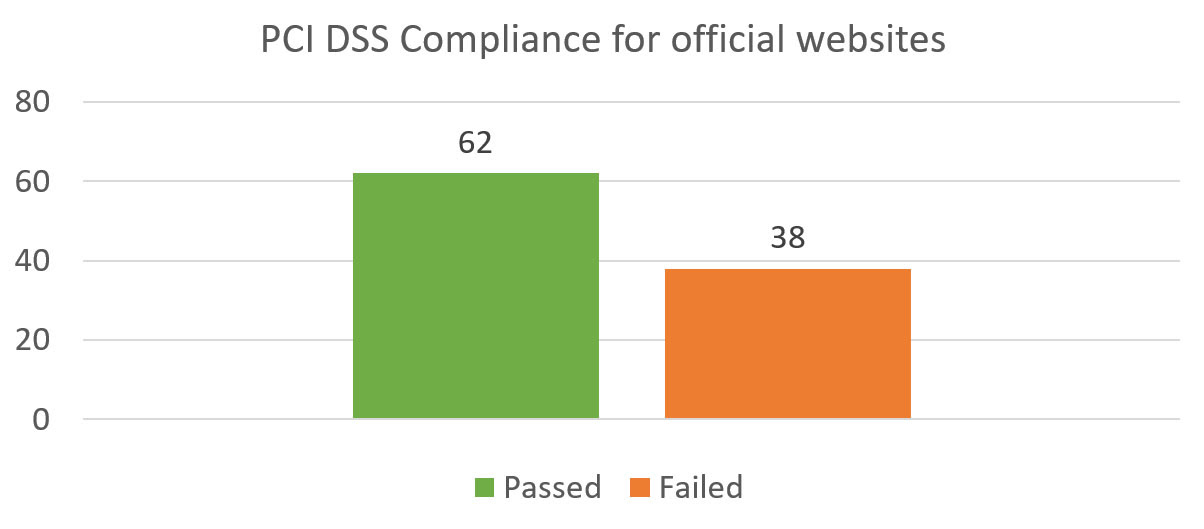 Below are GDPR compliance tests for the main websites:



Various non-intrusive security, privacy and compliance tests were conducted by ImmuniWeb's Community offering freely available online to the cybersecurity community: SSL Security Test [scoring methodology and list of checks] Website Security Test [scoring methodology and list of checks] Mobile App Security Test [scoring methodology and list of checks] Phishing Test [list of checks] PCI DSS compliance testing covered Requirements 2.3, 4.1, 6.2, 6.5 and 6.6 of the most recent version (v.3.2.1) of the standard.
Ilia Kolochenko, CEO and Founder of ImmuniWeb, says: "Given the non-intrusive nature of the research and formidable resources available to the top banks studied in the research, the findings urge financial institutions to revise their existing approaches to application security. Most of the data breaches involve or start with insecure web and mobile apps that too frequently underprioritized by future victims. Unfortunately, most cybersecurity teams today carry a burdensome duty to meet compliance and regulatory requirements as the first priority and simply lack available resources to tackle other essential tasks. Eventually, they become low hanging fruits for cybercriminals."
ImmuniWeb suggests four recommendations to avoid most of the problems described above: